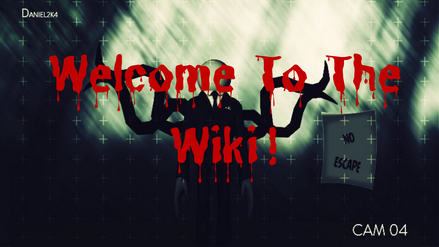 Welcome to The Wiki!
Welcome to the Official Survive and Kill the Killers in Area 51 Wiki! This wiki is created by the developer: Homermafia1 and his fans, feel free to explore how you wish, edit in-corrections and have fun with the community!
About The Game
Survive and Kill the Killers in Area 51, is one of the most popular horror games on roblox and definitely the most popular in the 'Area 51' Franchise, reaching over 350 Million visits in total. The game is focused on four entirely different modes:
With other players, you hunt down the Killers with an advanced AI, you can also set the mode to Extreme.
A PVP-Team battle against Killers and Survivors to get the most kills and be victorious!
You and 3 other players survive and infinite number of killer waves until you die.
Up to 20 players can attempt to storm the area 51 in order to free aliens.
If you need a list of pages, click here.
Rules
Rules of the Wiki failing to follow them will result in blockage:
Do not spam.
Do not post anything that is not related to any other ROBLOX game.
Do not post randomly.
Do not harass or bully others.
Do not be unappreciative about others work.
Do not create random pages
Do not create random infoboxes.
Do not use bad language.
Stay respectful.
Have Fun!
Enjoy your time at the Wiki!
Community content is available under
CC-BY-SA
unless otherwise noted.